Noticias
Pink Floyd reedita «The Dark Side of the Moon» por su 50 aniversario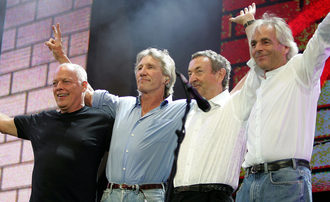 Pink Floyd celebra los 50 años de su álbum legendario The Dark Side of the Moon con una reedición del álbum original remasterizado en CD, vinilo, ediciones en Blu-ray con una mezcla 5.1 y versiones estéreo remasterizadas del álbum.
Una caja que también incluirá su directo en Londres en 1974 en CD, vinilo y Blu-ray, así como un libro de 160 páginas con fotografías en blanco y negro de las giras de la banda de rock británica desde 1972 a 1975 por el Reino Unido y Estados Unidos. Tampoco faltarán carteles, calcomanías y una réplica del folleto de EMI del 73 y una invitación para ver The Dark Side of the Moon en el London Planetarium, ubicado en Marylebone Road de Londres.
El 'box set' ya se puede reservar.
The Dark Side of the Moon se lanzó originalmente el 1 de marzo de 1973 y ha sido aclamado como una de las mayores obras maestras del rock jamás grabadas. A día de hoy, aún sigue influyendo e impactando en oyentes y artistas.
Con 50 millones de copias vendidas en todo el mundo es, sin duda, uno de los álbumes de mayor éxito comercial.
Fuente: kissfm.es
Agregado automáticamente
Visto 25 veces